BookShelf
<!BOOK>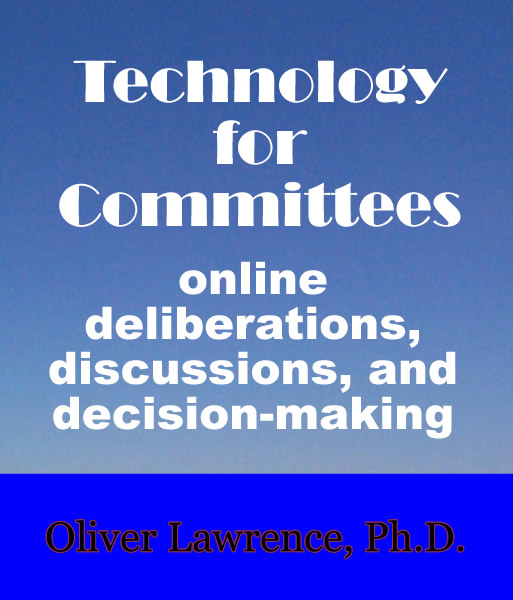 Technology for Committees:
This book was developed as an accompanying manual for committee training in technology use. Since most people do belong to a committee at one time or another it is a useful primer for conducting business in the 21st century where technology is a convenience and a challenge.
Do you know how to tell a legitimate email from a hoax?
Would you like to conduct online meetings?
Can you share sensitive documents securely online?
Would you like to ensure that the whole committee is on the same page online?
Would you like to conduct committee training online?
While it is convenient to share data and deliberations, it is a challenge to do so and maintain confidential information and confidences. Covering email protocols, password controls, holding online meetings, and maintaining databases and forms this manual provides a checklist of technology items that require policy decisions in every modern organization.